Services
The outside area has been completely reorganized to be enlarged as much as possible, following a new
vision of plen air that aims at staying in close touch with nature. The lawn is perfect for children to play and
for everybody to enjoy some relaxing moments.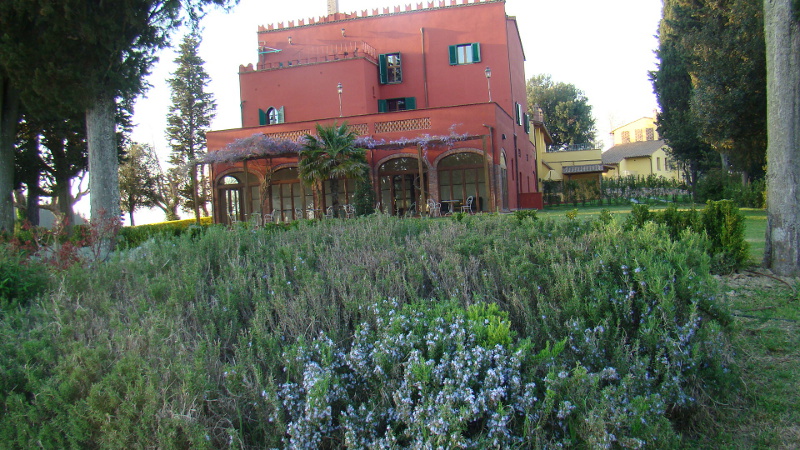 Beyond the lawn, the pool is surrounded by lush, but well-kept,

vegetation and it is situated in this area in a very natural way. Even the portico, closed with sliding glass doors, overlooks the park so that,

during the day and in the whole summer and even in the colder seasons, the rays of the sun can enter freely: that allows the guests to enjoy all together even this comfortable area.
Granaio: provided with TV 65"", Dolby Surround, billiard table, children play room, a cafeteria, reading
room,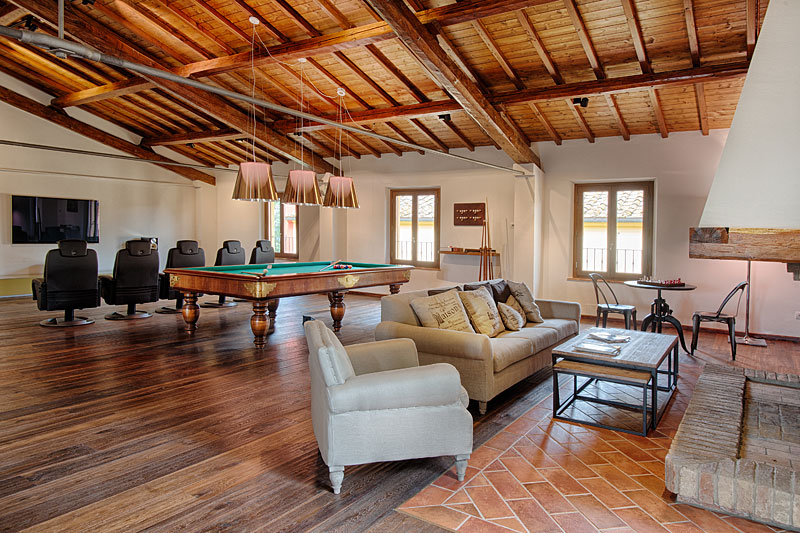 gym with sauna, chromo therapy shower, bathroom with shower and terrace for smokers.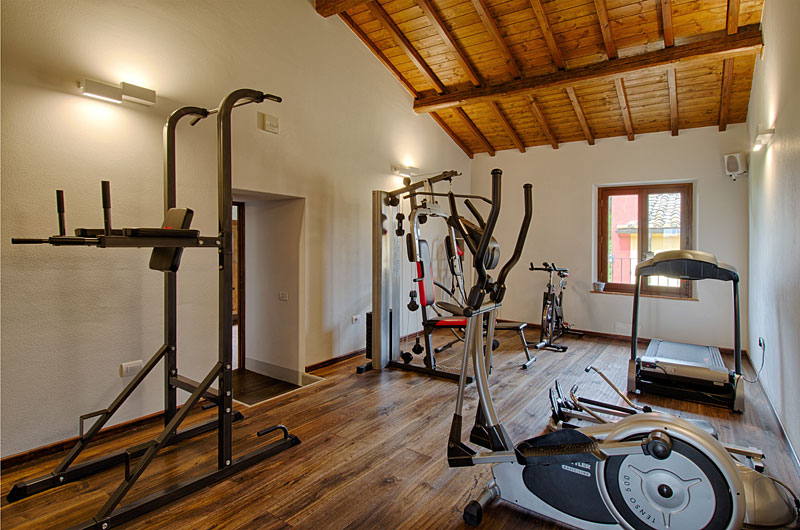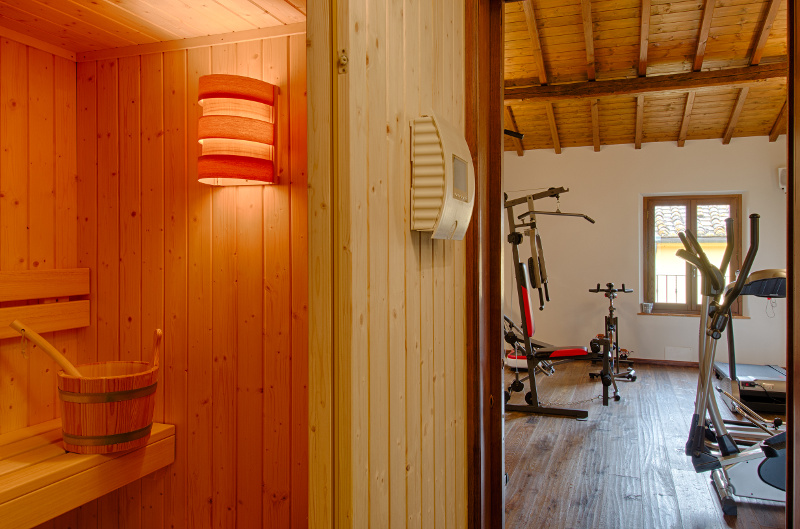 Mountain bikes, fishing equipment, barbecue.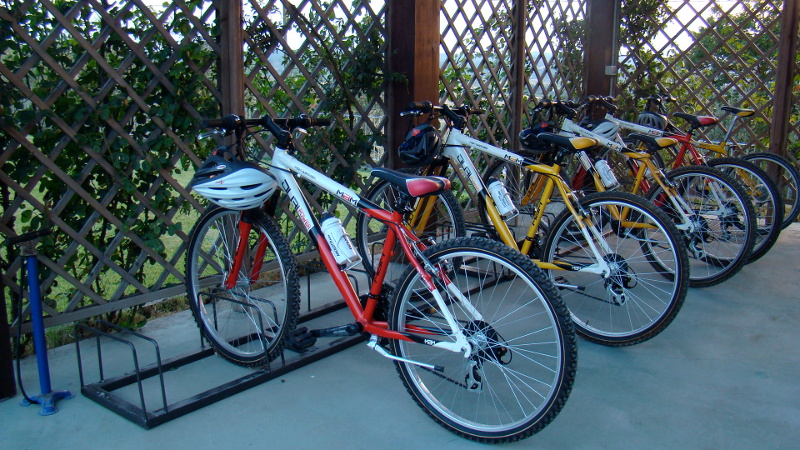 Tennis court and soccer field, bowling ground , swimming pool 18 x 9 metres large, with a maximum depth
of 2,40 m and minimum of 1 m, furnished with comfortable and practical furniture.

Free Wi-Fi throughout the whole Agriturismo.